Mike Vogel's journey to becoming a real estate agent was a natural progression from his pre-existing career in sales and customer service. After 15 years of selling software to human resources and payroll companies, while buying and selling some real estate in his personal life, he took his understanding of the numbers side of sales and decided to apply it to a real estate career.
Hailing from central Florida, Mike has been coming to the area since his family purchased its first beach house in Blue Mountain Beach. After a short time living in Texas, he and his wife, Sarah, and children, Andrew and Norah, decided to make the Emerald Coast their permanent home.
After earning his real estate license, Mike cut his teeth at a local brokerage selling condos, but soon realized he needed to look for the right career fit in real estate. Through a series of introductions, he met and became a part of the CJ Adams Team at Scenic Sotheby's International Realty.
Today, he works closely with buyers on the east end of 30A who are looking for vacation homes and long-term investment properties. His love of real estate stems from the ability to work his business from anywhere and his desire to help people buy their dream, based on their preferred return on investment. He considers himself a good listener and knowledgeable about the nuances of local communities and marries those traits for the benefit of his clients.
In his free time, Mike enjoys golf, paddle boarding and surfing. You can frequently find him following his kids' sports teams or reading and listening to favorite authors and influential figures.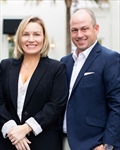 Mike Vogel
REALTOR® with The Vogel Group
Inlet Beach at 30Avenue
12805 US Highway 98 East
Suite D201