Nothing satisfies me more than achieving major accomplishments. Throughout my life and in every endeavor I have pursued, I have always held myself to the highest standard and set my goals accordingly. I especially relate this to my career and my clients.
My best friend was a Broker for a large and well-established firm in Franklin, Tennessee. Over 22 years ago, she suggested that I leave my teaching career and join her firm. Little did I realize that decision would introduce me to a world full of wonderful possibilities and so much fun.
Having earned my Bachelor of Science degree in Biology and Secondary Education, I taught high school for several years in Colorado and New York, and during that period in my life received several awards, one of which being Career Woman of the Year.
I raised three beautiful children after making my move to Franklin where I began my new career as a Realtor. Not only did I achieve success among the top ten percent of Realtors in Nashville year after year, but I also became involved in the grassroots level of politics in the community.
As a result of my focus on land I was asked to serve on the board of the Williamson County Planning Commission for which I was elected vice-chairman for several years. While working with developers, land use plans and zoning I gained valuable insight. I was also elected President of the Williamson County Board of Realtors and served on many committees with the Tennessee Association of Realtors.
During spring and summer breaks my children and I would stay in the Destin area and in 1998 I decided that it was time to move to the place I always hated to leave at those times. My children were grown with careers of their own - an architect, a pilot and a nurse -and I knew that the love I had of the water combined with the knowledge and success I possessed marketing properties would make this area the perfect place for me to begin a new phase of my life. What made it even more special was when I met the brilliant man I married and now reside with in Seaside.
For the past ten years as a Realtor on 30A, my achievements have exceeded all of my expectations. In addition to being a top producing agent, I have had numerous opportunities to work with many knowledgeable people. My decision to join Destin Real Estate Company in 2007 was as a result of those opportunities.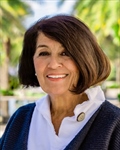 Bert Summerville-Kain
REALTOR®
30A in Blue Mountain Beach


3305 West County Highway 30A




Santa Rosa Beach

,

FL

32459


Fax:

850.468.0003